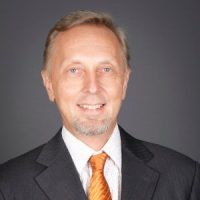 Henri Bergstrom
Advisor, Business Development at Abu Dhabi Securities Exchange (UAE)
Henri Bergstrom started his capital market career in 1990 by drafting the design of Finnish Clearing and CSD system while working in a Finnish consulting company TT-Innovation. Prior to this he worked in IT development and as an IT management consultant.
Past positions
Senior Advisor in capital market related assignments from 2005 with special focus on post trade
Product Manager, Global Post Trade Solutions from 2012
Chairman of the Board of NASDAQ OMX Armenian entities from 2012
Past Board memberships
Chairman of the Board of NASDAQ OMX Armenia Stock Exchange and CSD
Vice Chairman of the Board, Bluewhite Bioforest Oy, a Finnish startup
Board member and minority shareholder in small Finnish IT company Prime Solutions Oy focusing mainly in Health Care and Oil Industry.
Supervisory Board member of Lithuanian Stock Exchange and CSD
Supervisory Board member of Latvian CSD
Baltic Stock Exchange and CSD Management Board Member
Memberships in professional associations
Member of World Federation of Exchanges Inspection Team conducting membership inspections among others in Abu Dhabi, Dubai, Qatar, Kingdom of Saudi Arabia, Bahrain and Oman.
Management Committee member of Federation of East-Asian Stock Exchanges.
Management Committee member of Federation of European Stock Exchanges
Member and chairman of special focus working groups of the European CSD Association (ECSDA).
Speaker and thought leader
Frequent speaker in global conferences and events. As an example in the past two years I have been speaking, moderating or participated in panel discussions in these occasions:
Speaker of new technologies such as blockchain

Association of CSD's of Americas (ACSDA) in Chile, Buenos Aires and Bolivia
World Forum of CSD in Cancun, Mexico
Technology of Future, Stockholm

Arab Federation of Exchanges in Dubai and Amman
UASA conference of Arab regulators in Dubai
European Clearing and Settlement in London
Asian Clearing and Settlement in Singapore
Clearing, Settlement and Custody MENA
Nordic Thoughts seminar in London
EBRD and CMB of Turkey organized CCP/Clearinghouse seminars in Ankara and Istanbul
Clearing, Settlement and Custody conference in Singapore
Addition to speaking Henri has contributed by writing articles in industry papers such as ISS Magazine, MondoVisione and Banking Technology as well as writing his own CSD related blog as part of Nasdaq public communication.
Countries of operations
For the past 10 years Henri has been responsible for accounts, prospects and high-level relationships in dozens of countries. Main regions have been Gulf, Central and Southeast Asia, Africa and Northern part of Latin America.