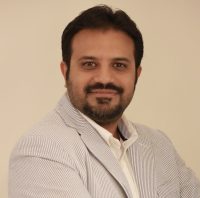 Muhammad Salman Anjum
Founder, Feelogical Solutions
Following the 'Feelogical' approach, Salman is an innovative and future focused strategist focuses on blending technology with Learning & Performance Development. He has 17 years extensive experience of up-skilling the professionals of diversified industries in disruptive technologies.
While giving talks he contextualizes & speaks the "language of the event's theme" to encourage practical application. He's a matchless thought leader and serving as Adviser to several Boards on applications of recent technology trends like Blockchain, AI, Big Data & IoT in World of Work. Ever mindful to effects of emerging technology with principles of respect for privacy, human interactions and community.
Salman lives, plays and works in UAE and on stages around the world committed to empower the human potential.