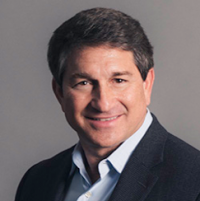 Steve Papermaster
Chairman and CEO Nano Global Corporation
The Honorable Steve Papermaster is the founder, Chairman and CEO of Nano, the molecular data and nanoscale digital technology leader. The NanoSingularity Platform, which includes the NanoAI chip, NanoSense Cloud, Molecular Data Blockchain and Token, and FDA/EPA listed products, is where digital meets life at nanoscale. Mr. Papermaster has 30 years of experience as a career technology entrepreneur, public policy expert, global speaker, and noted author.
Steve was an appointed senior advisor to President George W. Bush president regarding domestic and global strategy for innovation, technology, and science. He was a member and co-chair of PCAST, President's Council of Advisors for Science and Technology, the National Nanotechnology Initiative, Quantum Computing and Data Initiative, and Secretary of Energy Advisory Board. Steve also served as a judge for the White House Fellows, one of America's most
prestigious programs for leadership and public service.
Steve won the prestigious "Entrepreneur of the Year" award by Ernst & Young for and went on to serve as a national judge for the U.S. He co-founded the EY World Entrepreneur of the Year program and chairs the World EOY Alumni
Network.